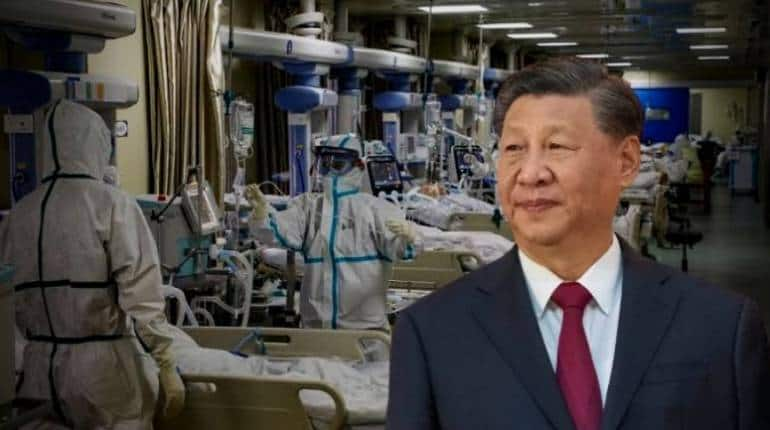 China As of Saturday, about 60,000 people have died in the country's hospitals in the past 30 days. This move by China World Health Organization (WHO) This comes after criticism from the Chinese side Pandemic (Covid-19) Suppress messages related to critical status.
According to official media reports, National Health Commission (NHC) As of Saturday, 59,938 people have died due to Covid-19 in the country's hospitals from December 8 to January 12.
Jiao Yahui, a senior official at the National Health Commission, said 5,503 people died of respiratory disease and 54,435 died of other diseases along with Covid-19.
The commission noted that these deaths occurred in hospitals. As a result, people are likely to have died at home.
The Chinese government stopped reporting Covid-19 cases and deaths in early December after abruptly lifting anti-pandemic measures. WHO has asked China to provide more information on this.
According to the Hong Kong newspaper 'South China Morning Post', the average age of the dead was 80.3 years, and 90 percent of the dead were 65 or older.
China has stopped providing data on the coronavirus on a daily basis. China reopened its borders to international travelers on January 8 after nearly three years.
Health experts said here that the virus is spreading very fast in the country and lakhs of people are affected every day.
In a BBC news report on Friday, an estimated 64 percent of the country's population has been infected with the virus.
China's Foreign Ministry spokesman Wang Wenbin said in response to WHO's criticism that China shares data related to Covid-19 in a 'timely, free and transparent manner in accordance with the law'.
"Evil zombie enthusiast. Unapologetic foodaholic. Friend of animals everywhere. Reader. Devoted bacon practitioner."