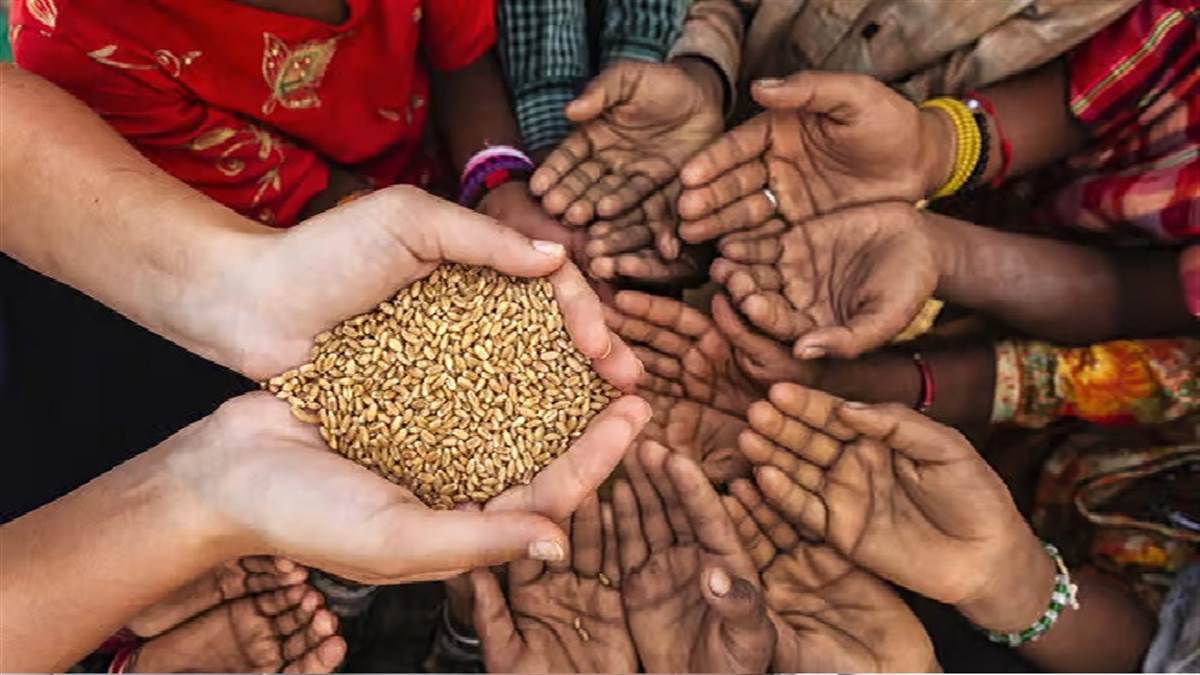 New York, IANS. The United Nations has warned that the Russo-Ukraine war could soon lead to a global food crisis that could last for years. The BBC reports that some countries will face long-term famine in the coming years due to rising food prices. If Ukraine's exports are not restored before the war, a global food crisis could ensue. The Russo-Ukrainian war has cut off supplies from Ukrainian ports, which previously exported large quantities of cooking oil. It has also had a devastating effect on world exports of grains such as maize and wheat. This has reduced the global food supply and raised the prices of alternative products.
The United Nations has expressed concern over the global food crisis
According to the United Nations (UN), world food prices have risen by almost 30 percent over the same period last year. UN Secretary-General Antonio Guterres says the Russia-Ukraine war is putting tens of thousands of people at risk as a result of climate change and epidemics. Food insecurity is on the rise in many parts of the world, leading to malnutrition, mass hunger and starvation. If the Russo-Ukraine war continues, we will face the threat of global food shortages in the coming months. He warned that the only effective solution to the crisis was to bring back Ukraine's food production and fertilizers produced by Russia and Belarus to the world market.
Russia and Ukraine produce about 30 percent of the world's wheat. Before the war, Ukraine was seen as the bread basket of the world. Ukraine has been exporting 4.5 million tonnes of agricultural produce a month through its ports, but since Russia launched its offensive on February 24, its exports have fallen and prices around the world have risen. Concerns have escalated after India imposed a ban on wheat exports on Saturday. According to the United Nations, about 2 million tons of grain from previous crops are currently stuck in Ukraine. If it is released, the pressure on global markets may ease.
Learn how India is affected by the Russia-Ukraine war
The Indian economy has been badly affected by the ongoing Russia-Ukraine war, especially as the Indian market seeks to recover from the corona epidemic. Expected rise in crude oil due to war triggers inflation. As a result, prices of petrol, diesel and other petroleum products are rising sharply. On the other hand, the current depreciation of the rupee in the international market has severely affected India's imports and exports.
As of December 2021, India imported about Rs 72.47 billion from Russia. Russia exports mainly crude oil, fertilizers, natural gas and defense products to India. So the same India imports raw material, sunflower, organic chemicals, plastic, iron and steel from Ukraine and manufactures medicine. Thus, the prices of these products in the Indian markets have been severely affected.
Edited by: Arun Kumar Singh
"Evil zombie enthusiast. Unapologetic foodaholic. Friend of animals everywhere. Reader. Devoted bacon practitioner."