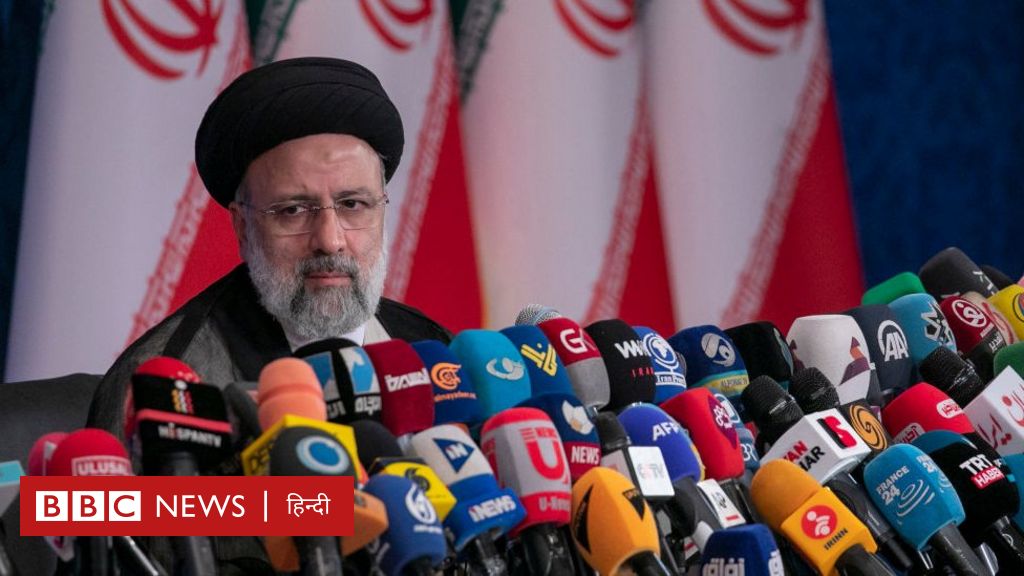 On September 13, the Directorate of Revenue Intelligence (DRI) seized 2,988.21 kg of heroin (narcotics) from Mundra port in Gujarat. The heroin, valued at about $ 2.65 billion, reached the port of Mundra via the port of Bandar Abbas in Iran from Kandahar, Afghanistan.
Adani Ports and Special Economic Zone (APSEZ) is responsible for the operation of the Mundra Port. The incident in which so much heroin was seized was astonishing. After this incident, many questions began to arise.
Adani Ports and Special Economic Zone is India's largest port operator, after the discovery of heroin in Mundra port, they are also responsible.
APSEZ said on Monday this week that its terminal would not allow imports and exports via container cargo from Iran, Pakistan and Afghanistan from November 15.
According to the Reuters news agency, Adani Ports said in a statement, "This trade consultation on Iran, Afghanistan and Pakistan will apply to all terminals operating under the Adani port until further notice, including third party terminals."
Iran has expressed dissatisfaction with the decision of the Adani port. Iran has said that stopping the movement of goods from here is a professional and unbalanced move. He said on Wednesday that Iranian, Indian police and drug control officials had spoken to Iran on the matter.
The National Intelligence Agency (NIA) is investigating the whole case. Heroin was recovered from two containers. It was introduced as 'semi-processed powder stones'.
The Iranian embassy in India said police and Indian drug control officials were in talks with Iran over the issue. Iran has said that drug trafficking is a common challenge between the two countries.
Iran says it can only stop it through joint efforts and cooperation.
Iran has said, "Drug production and its organized smuggling from Afghanistan have been a major concern for Iran, the region and the rest of the world for decades. We must fight this global problem together. The production of heroin and smuggling into Afghanistan." There are many reasons behind the increase. These are the presence of foreign powers, mutual conflicts between many groups, except for catastrophic poverty.
Iran says heroin smuggling has increased since US and NATO forces withdrew from Afghanistan. Iran says the problem has so far been ignored.
The Iranian embassy tweeted, "Iran is already battling a number of unilateral trade restrictions. Stopping resumption of trade and restricting the movement of goods is a professional and unbalanced move."
Iran-India relations
Iran has long been India's third largest oil supplier. However, due to US sanctions, India has almost stopped buying oil from Iran. India buys oil from Iran only in its currency rupee and its burden does not fall on India's foreign exchange reserves.
It is said that there are mainly two friendly sites between India and Iran. One is India's energy needs and the second is the large number of Shia Muslims in the world after Iran.
Iran felt that India was close to Saddam Hussein's Iraq. India's strong ties with the Arab world have been established due to its economic ties with the Gulf Cooperation Council and management skills with Indian workers.
Oil supplies from Iran have never been as stimulating as India's needs. The main reasons for this were first the Islamic Revolution, then the Iraq-Iran war and now the ongoing tensions with the United States.
India has also been reluctant for a long time to take its friendship with Iran to new heights. After the end of the Cold War in 1991, when the Soviet Union collapsed, the world took a new turn. When India established relations with the United States, it always prevented India from coming close to Iran.
After the war with Iraq, Iran engaged in the task of strengthening its military. Since then, Iran's desire has been to build a nuclear bomb, and it has begun its nuclear program.
The United States does not want Iran to become a nuclear power and increase its dominance in the Middle East. Under such circumstances, the United States insisted that Iran's relations with the rest of the world should not be normalized.
The enmity between Israel and Iran is not hidden from anyone. After the 1979 revolution in Iran, enmity between Iran and Israel escalated. Even after many years, the enmity between Israel and Iran has not diminished but increased.
Israel and India, on the other hand, were getting closer. India borrows hardware and military technology from Israel. Under such circumstances, India's relationship with Iran cannot be normalized to that extent. Prime Minister Narendra Modi visited Iran in 2016. Modi's visit was linked to the port of Chabahar. For India, the port is seen as a piece of the growing friendship between China and Pakistan.
The Curse of Iran
It is Iran's case that India maintains relations with India in a way that is not explicit. In November 2019, the then Iranian Foreign Minister Jawad Sharif said that India should strengthen its backbone so that the US could refuse to push for sanctions on Iran.
Jawad Zarif also mentioned the relationship of the Sufi tradition between India and Iran. He said he expected India to become Iran's largest oil buyer before US sanctions. He had said that India should show more resistance amid US pressure.
Javad Zarif said, "Iran understands that India does not want sanctions on us, but in the same way it does not want to anger US President Donald Trump. The people must do something else, do something else." This is a global strategic mistake and countries around the world are doing it. You will accept the wrong things, it will not end, you will be forced to move towards it. India is already pushing for oil from the US and Iran. "
"Sabah port is very important for India and Iran. Sabah will affect regional stability. It means that Afghanistan will gain stability and be able to eradicate terrorism," Jawad Zarif said.
He says 80 million people in Iran have been affected by US sanctions. After the Islamic Revolution in 1979, Iran faced a series of US sanctions. The revolution marked the end of the regime of Shah Mohammad Reza Pahlavi, a pro-Western ruler in Iran.
"Evil zombie enthusiast. Unapologetic foodaholic. Friend of animals everywhere. Reader. Devoted bacon practitioner."