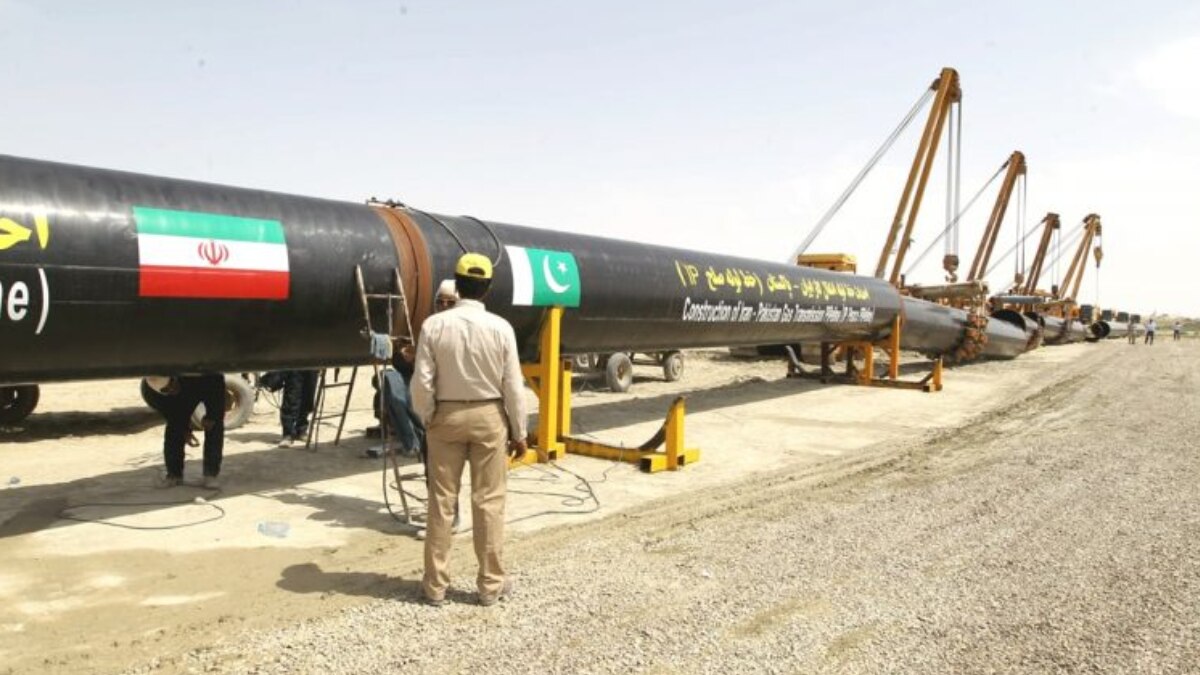 The problems of Pakistan, which are facing starvation, economic crisis and power shortage, are not known to go away. Pakistan, which is begging Western countries including the International Monetary Fund for loans, faces another problem. Now Iran has threatened to impose heavy fines on Pakistan. Iran has threatened to fine Pakistan $18 billion. Its price is about 48 thousand 960 crores in Pakistani rupees. As the penalty amount is very high, Pakistan cannot afford to arrange such amount of money at any cost.
The cause of this threat from Iran is the gas pipeline. In 2009, a gas pipeline deal was signed between Pakistan and Iran. Pakistan Peoples Party (PPP) was the government at that time. PPP is the party of former President of Pakistan Asif Ali Zardari. According to the agreement, Pakistan has to lay about 800 km long pipeline along its border. After completion of the works, Iran was supposed to supply gas to Pakistan, but the project has been stalled for 14 years.
America is the biggest reason why this pipeline has not been completed yet. Pakistan says the US has blocked Pakistan from completing the project citing economic sanctions on Iran. Iran had the pipeline installed on its side years ago. Whenever Iranian officials request Pakistan to complete the pipeline on its side, it defers to Iran's request citing US sanctions. Pakistan says that we (Pakistan) are ready to install the pipeline but could not do so due to US embargo. Due to Pakistan's delay, Iran has decided to impose severe punishment.
According to Pakistani media Daily Times, Tehran has given Pakistan until March 2024. Until then, it is fine if Pakistan builds the Iran-Pakistan gas pipeline within its territory, but if it fails to do the job, Iran will be forced to take the next step. Iranian officials have already told Pakistani officials in January 2023 that the gas pipeline must be built within a specified time frame under any circumstances.
The situation in Pakistan is very bad
The situation in Pakistan is getting worse day by day. The government has also accepted that the economic condition of the country has deteriorated. Talking about the latest situation, due to shortage of wheat, the price of flour has crossed Rs 150 per kg, chicken is selling at Rs 650 per kg and milk at Rs 150 per litre. The government is unable to import even essential commodities as its foreign exchange reserves are on the verge of exhaustion. Due to this, there is a shortage of daily commodities like petrol and diesel and people are struggling. The price of an LPG cylinder has reached 10,000 Pakistani rupees.
"Evil zombie enthusiast. Unapologetic foodaholic. Friend of animals everywhere. Reader. Devoted bacon practitioner."