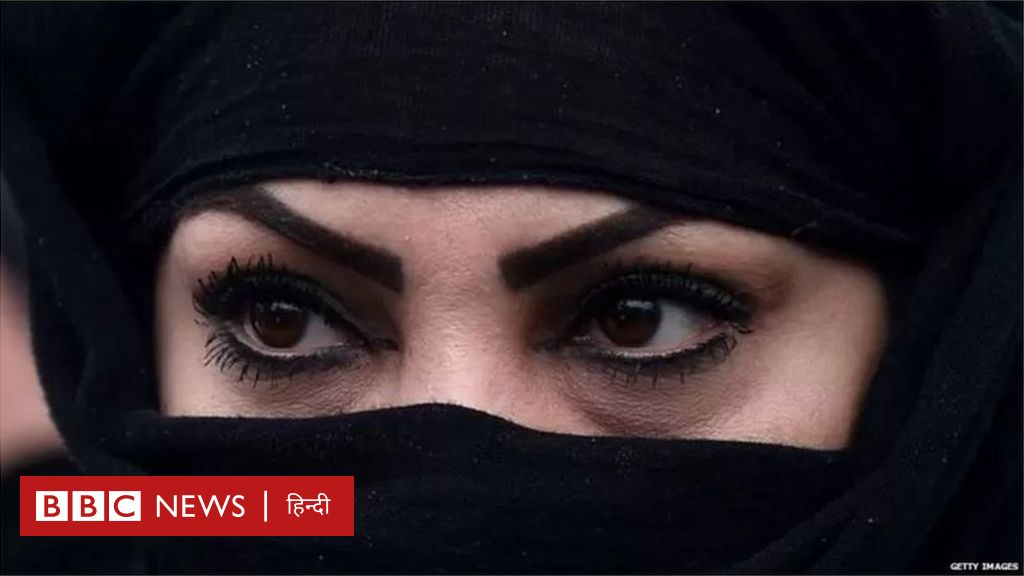 Firoz Akbarian and Sophia Petiza
BBC World Service
In Iran, virginity before marriage is very important to many women and their families. Many times men ask for virginity certificate (certificate of virginity). The World Health Organization considers this practice against human rights.
The number of people protesting against this practice has also increased in the last one year.
"You cheated on me and married me because you weren't a virgin, no one would have married you if they knew the truth."
When Maryam had sex with her husband for the first time, he made fun of her.
Maryam tried to convince her husband that she had never had sex, even though she did not bleed during intercourse. But her husband did not listen to her and asked her to bring the virginity certificate.
This is not unusual in Iran. After the marriage is arranged, many women go to doctors and get a virginity certificate.
However, according to the World Health Organization, there is no scientific basis for virginity testing.
Mary's certificate stated that her cervix was flexible and that she might not bleed during intercourse.
"It has hurt my honor. I did nothing wrong, but my husband kept humiliating me. I could not bear the humiliation. I took bullets and tried to commit suicide."
Maryam was rushed to the hospital in time and her life was saved.
"I will never forget that bad time. I lost twenty kilos then."
Movement against practice
Maryam's story is true of the lives of many Iranian women. Being a virgin before marriage is still very important to many women and their families. This is part of Iran's protectionist culture.
But that has been slowly changing lately. Women and men across the country are raising their voices against the practice of issuing virginity certificates.
In November last year, a petition launched online garnered more than 25,000 signatures within a month.
This is the first time that such a large population has challenged a virginity test in Iran.
"It's not just a violation of privacy, it's very humiliating," Neda says.
When Neta was 17 and a student in Tehran, she lost her virginity after having sex with her boyfriend.
"I was very nervous and afraid of what would happen if my family found out."
Neda decided to have her hymen repaired.
Technically it is not illegal in Iran. But its social consequences can be very serious. In such a situation, no hospital is willing to do this.
Neda found a private clinic that was willing to do this in secret, but it was too expensive.
She replied, "I spent all my money. I even sold my laptop, gold and mobile phone."
You should also sign a document stating that you are fully responsible if something goes wrong.
A midwife then completed the procedure. It took about forty minutes.
But it took several weeks for Neta to fully recover.
"I was in so much pain I couldn't move my legs," he recalled.
Neta hid all this from her family.
"I've become very lonely. But I think I can bear the pain because I'm afraid they'll find out."
In the end, the pain Netha endured did not help her.
A year later, Neta finds a man who wants to marry her. But when they had sex, there was no bleeding, and the procedure failed.
"My boyfriend accused me of marrying him. He called me a liar and left me."
The World Health Organization may have said that virginity testing has no scientific basis and is unethical, but it is still practiced in many countries around the world, including Indonesia, Iraq, and Turkey.
Iran's medical institutions, on the other hand, say they only perform virginity tests in special circumstances, such as a court case or rape accusation.
However, most requests for virginity certificates are made by couples who are about to get married. In such situation, they go to private clinics. Usually girls come with their mothers.
The female doctor or midwife conducts the examination and then issues the certificate. It contains the girl's full name, her father's name and national identity card and some photographs. The certificate records the condition of the cervix and usually states 'Woman Appears Virgin'.
In more conservative families, this document is signed by two witnesses, usually the mother.
Dr. Fariba has been providing such certifications for many years. She accepts that it is a disgraceful practice. Although she believes that in reality she only helps women.
"They are under a lot of pressure from the family and sometimes I verbally lie to the couple. If they want to have sex and get married, I tell the family that the girl is a virgin."
But for many men, marrying a virgin is still a priority.
"If a woman loses her virginity before marriage, she is not trustworthy. She may leave her husband for another man," says Ali, 34, an electrician from Shiraz.
Although people are vocal and protesting against virginity testing now, the idea is so deeply embedded in Iranian society and culture that the government is unlikely to ban it in the near future.
Hope for the future
After living with her abusive husband for four years and trying to take her own life, Mariam was able to get a divorce through the court.
A few weeks ago she became single again.
"It will be very difficult to trust a man again. My marriage will not happen again in the near future," she says.
Like tens of thousands of women, she has signed an online petition against the practice of virginity certification.
Although she believes that nothing will change soon, even in her lifetime, she has not seen any change, but she believes that a day will come when women in her country will have more equality.
"I hope that a day will come when women will not have to go through such a humiliating situation."
(Note – this In the report All names have been changed to conceal identity.,
"Evil zombie enthusiast. Unapologetic foodaholic. Friend of animals everywhere. Reader. Devoted bacon practitioner."