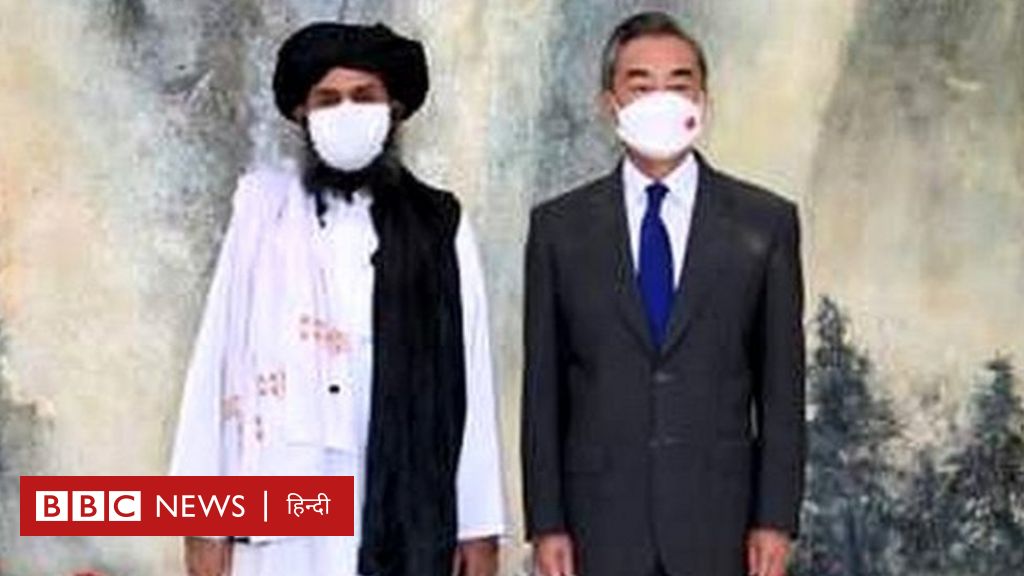 Afghanistan's Taliban government has awarded a contract for oil drilling in the country's north to a Chinese company.
This agreement has been made for 25 years. China has described it as an 'important project' for both countries. China's economic activities in the region are expected to increase after the agreement is reached.
It is the first major oil deal with a foreign company since the Taliban took over Afghanistan in 2021. No government in the world has yet recognized the Taliban government of Afghanistan.
Taliban officials said Thursday that security forces had targeted Islamic State militants who attacked a hotel used by Chinese businessmen.
8 Islamic State terrorists were killed and many arrested in this attack.
Last December, an attack on the Longan Hotel in Kabul killed at least three people and injured 18 others. Five Chinese nationals were among the injured.
Taliban spokesman Zabihullah Mujahid said, "Xinjiang will drill in the Amu Darya Basin as part of an oil exploration deal with the Central Asian Petroleum and Gas Company (CAPEIC).
'Important project for China-Afghanistan'
Afghanistan has a large store of natural resources. This wealth of Afghanistan could not be exploited due to years of conflict.
Many experts say that after this agreement, a 'new chapter of relations' can begin between the two countries. China has also said that this is an important agreement.
"The Amu Darya oil field deal is an important project for China and Afghanistan," Chinese Ambassador to Afghanistan Wang Yu told a press conference in Kabul.
A Chinese state-owned company is also in talks with the Taliban government regarding the operation of a copper mine in the eastern part of the country.
Afghanistan has vast natural resources, including natural gas, copper and rare earths, estimated to be worth over a trillion dollars.
Due to decades of war in Afghanistan, these natural resources have not been exploited.
However, like the rest of the world, China still does not recognize the Taliban government of Afghanistan, but it has very important interests in this country.
This is because Afghanistan is at the heart of China's ambitious Belt and Road Initiative (BRI) region.
In 2013, Xi Jinping launched the BRI. The program works to finance the development of infrastructure such as ports, roads and bridges in developing countries.
The interests of other neighboring countries, including India, are also aligned with Afghanistan. During the previous government of Afghanistan, India built several structures, including the Parliament.
In December, the Taliban had said India should invest in Afghanistan and start new urban infrastructure projects.
After the Taliban took over Afghanistan, India closed its embassy in Kabul and recalled all officials.
At the same time, China became the third country after Pakistan and Russia to open its embassy in Kabul after the Taliban took over.
Taliban relations with China
However, when the Taliban took over Afghanistan, China issued statements with great caution.
On 30 August 2021, Chinese Foreign Minister Wang Yu said, "China is ready to develop friendly and mutually cooperative relations with the Taliban. China is ready to play a constructive role for peace and reconstruction in Afghanistan."
"All countries, especially the United States, should contact the Taliban and show them the way," Wang said.
In March last year, the then Chinese foreign minister visited Kabul for the first time since the Taliban came to power.
Days after the Taliban's takeover of Afghanistan, China publicly announced its "desire to develop friendly relations" with the Taliban.
A Taliban delegation visited China in July 2021 before the Taliban took over Afghanistan.
Mulla Abdul Ghani Bharatar headed this group. The group met the then Chinese Foreign Minister in Tianjin, North China.
Following this, in a statement released by the Chinese Foreign Ministry, "The Taliban is an important military and political force in Afghanistan, which is expected to play an important role in the country's peace, reconciliation and reconstruction.
China's Economic Interests in Afghanistan
China has many ambitions, such as the Road and Belt Project, which will require large-scale infrastructure and communications in Central Asia.
If China does not get enough cooperation in Afghanistan, it could affect its plans to increase its influence in the region.
Similarly, the China-Pakistan Economic Corridor is also a major infrastructure project in Asia, but Chinese officials continue to be attacked in Pakistan. In such a scenario, China wants to join hands with the Taliban to ensure its security in the region.
China has made investments in Afghanistan like Copper Mine and Amu Darya Energy.
Sathi is a repository of precious metals such as gold, copper, zinc and iron in Afghanistan. Therefore, China does not want to reduce its potential for future investment by creating an unfavorable environment for itself.
It is to be noted that the Taliban government had invited India to resume the stalled projects last month.
The Taliban have said that India will resume at least 20 stalled projects in several provinces of Afghanistan.
Two days after the violent regime change in Afghanistan, India closed its embassy in Kabul and recalled all its officials to India.
Although humanitarian aid was sent to Afghanistan in June last year.
"Evil zombie enthusiast. Unapologetic foodaholic. Friend of animals everywhere. Reader. Devoted bacon practitioner."