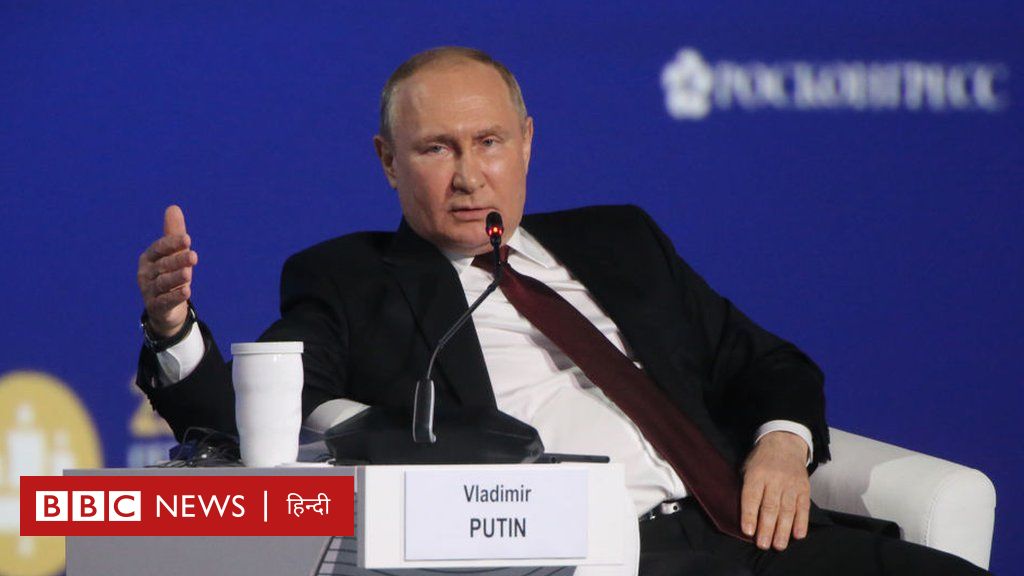 Sri Lankan President Gotabaya Rajapaksa has said that he has asked the President of Russia for help in importing oil to his country which is in economic crisis.
Rajapakse described the talks with the Russian President as very positive.
Talks between the presidents of Sri Lanka and Russia took place after Sri Lanka's energy minister warned last weekend that his country would run out of petrol very soon.
On Wednesday, large numbers of people in Sri Lanka took to the streets in the capital, Colombo, to protest against the government. He demonstrated near parliament and called it a "final push" to topple the Rajapaksa government.
Sri Lanka is facing its worst economic crisis since independence from Britain in 1948.
What did Rajapaksa say about his talks with Putin?
Mahinda Rajapaksa tweeted about his conversation with the Russian president, writing, "I gave him credit for oil imports."
Rajapakse also said he made a "polite request" to Putin to resume flights between Moscow and Colombo. Russian airline Aeroflot suspended its flights to Sri Lanka last month.
Rajapaksa said that we have adopted a view that strengthening bilateral relations in the fields of tourism, trade and culture is necessary to strengthen the friendship between the two countries.
Petrol shortage
Sri Lanka already buys oil from Russia and has indicated that it is willing to buy more oil from Russia.
However, President Rajapakse's efforts to resolve Sri Lanka's biggest crisis in more than 70 years have so far failed.
Rajapaksa has sought help from India and China in the past, but despite this, has been unable to cope with shortages of oil, electricity, food and other essential commodities for the past several weeks.
On July 3, Sri Lanka's Defense Minister Kanchana Vijayasekara said the country had less than a day's worth of gasoline for its regular supply.
Last week, authorities in Sri Lanka stopped selling petrol and diesel to non-essential vehicles to conserve fuel.
On July 6, the Central Bank of Sri Lanka raised interest rates by one percentage point to counter rising inflation in the country.
The Central Bank of Sri Lanka raised the interest rate on loans to 15.5% and reduced the interest rate on bank deposits to 14.5%. This is the highest rate in Sri Lanka in the last 21 years.
The bank has taken this step after inflation in the country hit an all-time high. Sri Lanka's annual inflation rate rose to 54.6% last month. At the same time food prices have increased by more than 80%.
How the crisis began
Sri Lanka's economic crisis has been caused by the rapidly dwindling foreign exchange reserves there. This has happened due to the economic mismanagement of the government there and the impact of the Corona epidemic.
Due to the lack of foreign exchange reserves, Sri Lanka was unable to import essential commodities such as oil, foodstuffs and medicines.
In May this year, he defaulted on his loan installment for the first time in history. He then owed $78 million, but despite an additional 30 days, he was unable to pay.
Sri Lanka is currently seeking a bailout of around $3.5 billion from the International Monetary Fund (IMF).
The Sri Lankan government has said it needs $5 billion in aid this year from the international community, including the International Monetary Fund.
"Evil zombie enthusiast. Unapologetic foodaholic. Friend of animals everywhere. Reader. Devoted bacon practitioner."