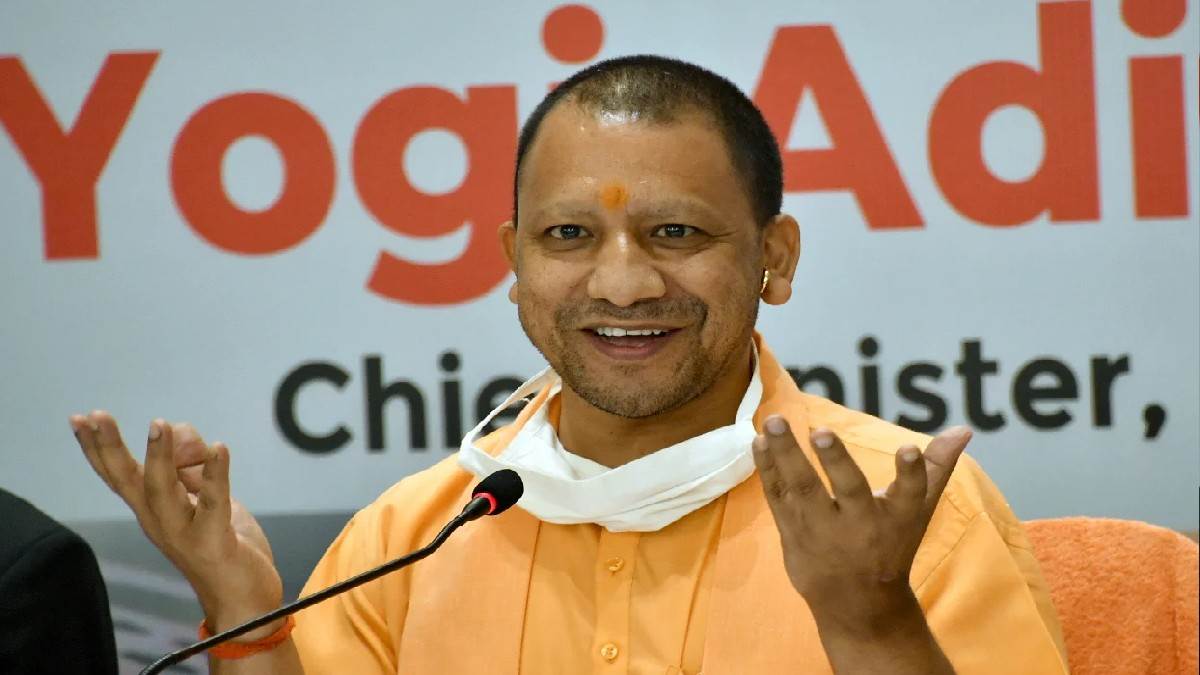 Lucknow, State Bureau. The Yogi Adityanath government, which is trying to transform Uttar Pradesh into a trillion dollar (about Rs.82 lakh crore) economy and create lakhs of jobs, is taking a step forward in this direction every day. The first roadshow held in Delhi in connection with the UP Global Investors Summit 2023 saw an enthusiastic response from various countries regarding industrial partnerships.
Along with this, Rs 1.5 lakh crore of new investment has also been made available in the state. 190 companies have expressed interest in investing in 20 different sectors in UP, which will create around 6 lakh jobs. The figures of new investment and employment so far clearly show that if the government achieves the investment target of Rs.
According to Ivest UP officials, talks are underway with these industry groups and agreements are being signed. So far 34 industry groups have signed MoUs with the government. Apart from this, the government has received favorable comments from 251 groups. The state government is working to bring these companies to the negotiating table.
Explain that through the Global Investors Summit 2023, the Yogi government aims to attract Rs 10 lakh crore of investment. The State Government team is in direct contact with industries and business groups involved in achieving this goal. According to the latest Invest UP report, maximum investor interest is seen in the IT industry, private industrial parks, infrastructure and industrial development, liquor, textiles and real estate.
These 20 sectors should become the choice of investors
Animal Husbandry, Sugarcane Industry, Renewable Energy, Maintenance, Repair & Operation (MRO) Civil Aviation, Beverage, Film & Media, Wood Industry, Textile, College & University, Food Processing, Real Estate, IT Services, Private Industrial Hospital, Small Scale manufacturing and export development, infrastructure and industrial development, theme parks, waste to energy, expressways and pharmaceuticals.
Estimated to create more employment in the industrial park
According to the estimated employment generation map prepared by the Ivest UP team, maximum employment opportunities will be created in the private industrial parks. It is estimated that 3,93,217 opportunities will be created through private industrial parks. Apart from this, 55,005 jobs will be created in theme parks in tourism sector, 52,113 in textile sector, 41,010 in IT services and 11,770 in infrastructure and industrial development. At the same time, there are good opportunities for employment generation in small scale industries and export development, real estate, food processing and hospital sectors. A report says that the latest investment will create around six lakh new opportunities.
Partner countries interested in partnering with U.P
Encouraging responses have also been received from ambassadors, high commissioners and advisers around the world regarding the UP World Investors Summit-2023. Canadian Embassy and Trade and Senior Trade Commissioner Annabelle Lorch, Singapore High Commissioner Simon Wang, Israel Ambassador Nor Galen, French Legal Adviser Nitin Ramakrishnan, United Kingdom High Commissioner Alex Ellis, United Kingdom High Commissioner J.K. Ramaswamy, Consul Consul of South Korea. Economy Fahad Al Bashir, Thailand Ambassador Padret Hongthong, Japan Ambassador Tsuchiya, Denmark Deputy Ambassador Martin Strankard, Argentina Economy Chief Franco Agustin, Indonesia Ambassador I.H. Division Director Chen Yu Si, Russia's Deputy Trade Commissioner Evgeny Greva and Philippine Mission Officer Mark Antonio P. Dijon has shown great interest in UP Investors Summit-2023. Officials from all countries are very keen on a strong industrial partnership with Uttar Pradesh.
10 lakh crore investment target
Commissioner for Infrastructure and Industrial Development Arvind Kumar said: Investors from home and abroad are showing a positive attitude towards UP, Global Investors Summit 2023 with an investment target of Rs 10 lakh crore. Along with huge investment, this summit is also an attempt of the government to provide maximum employment opportunities. So far, around 1.50 lakh crore investment projects are being talked about creating around six lakh jobs. Naturally, the increase in investment also increases the employment opportunities.
Edited by: Umesh Tiwari
"Evil zombie enthusiast. Unapologetic foodaholic. Friend of animals everywhere. Reader. Devoted bacon practitioner."