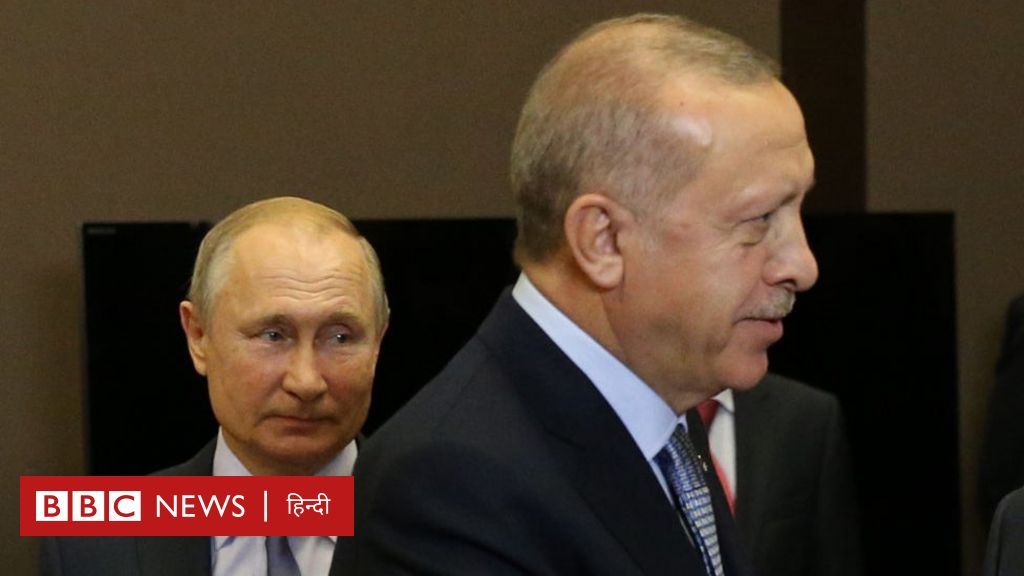 The North Atlantic Treaty Organization (NATO) was formed in 1949 after World War II. It was developed by the United States, Canada and other Western countries. He built it for the defense of the Soviet Union.
Then the world was two poles. One superpower is the United States and the other is the Soviet Union. The Soviet Union disintegrated in 1991, and Russia now has memories of its legacy.
Russia is jealous of NATO. Russia says NATO is an offensive organization, not a defensive organization. That is, Russia views NATO as an organization that attacks others without defending itself. However, initial reports suggest that Putin has not been anti-NATO since coming to power. Instead, he initially wanted to join NATO.
George Robertson was the former Secretary of Defense of the United Kingdom and Secretary-General of NATO from 1999 to 2003. He was in November last year Said Putin initially wanted Russia to join NATO, but did not want to follow the usual procedure for joining.
George W. Bush said Putin wanted to be part of a prosperous, stable and prosperous West.
Putin's revenge
Putin became President of Russia in 2000. Recalling his initial meeting with Putin, George Robertson said, "When are you going to invite us to join NATO? I replied, 'We did not invite people to join NATO.
Now the same Putin is very aggressive about NATO, and the growing closeness with NATO is considered a major reason for the attack on Ukraine. Putin thinks that if Ukraine joins NATO, the US military presence will be fully with it and it will pose a threat to Russia's security.
No decision has yet been made on whether Ukraine will join NATO, but Finland and Sweden are formally set to join NATO. Turkey is not ready for this. Turkey is using veto, but now it is ready too.
This means that the Nordic countries are now about to join NATO. This is going to happen four months after Russia invaded Ukraine. The decision of Finland and Sweden to join NATO is considered historic because they have so far pursued a policy of non-alignment.
Russian President Vladimir Putin on Wednesday warned Sweden and Finland against joining NATO. He said if NATO builds military bases in Finland and Sweden, it will retaliate. During a press conference in Turkmenistan, Putin said, "Ukraine has no problems with Sweden and Finland. There is no dispute on the border between the two. I have no problem if both countries want to go to NATO. But if the military base is built, Russia will retaliate.
Sweden and Finland can join NATO only if no member opposes. Regarding Sweden and Finland, Turkish President Recep Tayyip Erdogan said both countries were promoting terrorism against their government and should stop it.
Finland and Sweden impose arms embargo on Turkey. Turkey has accused both countries of supporting Kurdish separatists. Turkey considers them terrorists. Now both countries have agreed to lift sanctions and the deportation of suspected Kurdish militants could happen. There are 14 million Kurds in Turkey.
They are considered to be the largest ethnic group in the world with no country of their own. Their total population in Turkey, Iraq, Iran and Syria is 30 million. The Kurds have faced many persecutions in the modern history of Turkey. The largest Kurdish separatist group in Turkey is the PKK or Kurdish Workers' Party. They have been fighting with the Turkish government since the 1980s.
The story of Turkey joining NATO
After leaving World War II, NATO was formed in conjunction with Canada and 10 countries in the United States and Europe. NATO was formed against the Soviet Union, which was under communist rule. The Ottoman Empire, founded in 1399, ended in World War I in 1923 and became modern Turkey.
The geographical location of modern Turkey is of great strategic importance. Turkey is directly connected to Europe, Asia, the Middle East and the Caspian Sea. Apart from this, Turkey is said to be surrounded by the Black Sea in the north and the Mediterranean Sea in the south. Due to this geographical position of Turkey, it finds itself strong and difficult.
Turkey has been impatient with its defense from the start. In 1950, Turkey sent troops in support of the United States and the United Nations to thwart North Korea's attempt to invade South Korea. This attitude of Turkey was appreciated in the West.
Turkey joined NATO in 1952. Turkey believed that securing the identity of Western nations would ensure security. But Turkey still opposes NATO policies. It is close to Russia and has not participated in US-led sanctions against the Putin government. Erdogan became Turkey's prime minister in 2003. During Erdogan's rule, Turkey's policies regarding NATO changed.
How did the turkey bow?
Most recently, Turkey's position on NATO has differed from that of Sweden and Finland. The Nordic countries are also said to be in a state of panic after Russia's attack on Ukraine. Finland shares a 1287.48 km border with Russia. Sweden and Finland have changed their non-aligned policy for decades and decided to move to NATO. Both countries will be the 31st and 32nd members of NATO.
Turkey is said to oppose Sweden and Finland in some cases seeking exemptions from the United States. The United States is angry at Turkey for many things. Especially about Syria, Russia, the Kurds and human rights. On Tuesday, the Biden administration said Turkey had refused to grant any exemptions in the matter.
Bulant Alrisa, director of the Turkish project at Washington's Think Tank Center for Strategic and International Studies, told the Los Angeles Times: "Erdogan had a good relationship with former US President Donald Trump. Biden, on the other hand, has spoken to Erdogan twice on the phone.
In Central and Eastern Europe, Romania, Bulgaria, Slovakia, Slovenia, Latvia, Estonia and Lithuania also joined NATO in 2004. Croatia and Albania also merged in 2009. Georgia and Ukraine should have been members in 2008, but both have not yet left.
"Evil zombie enthusiast. Unapologetic foodaholic. Friend of animals everywhere. Reader. Devoted bacon practitioner."