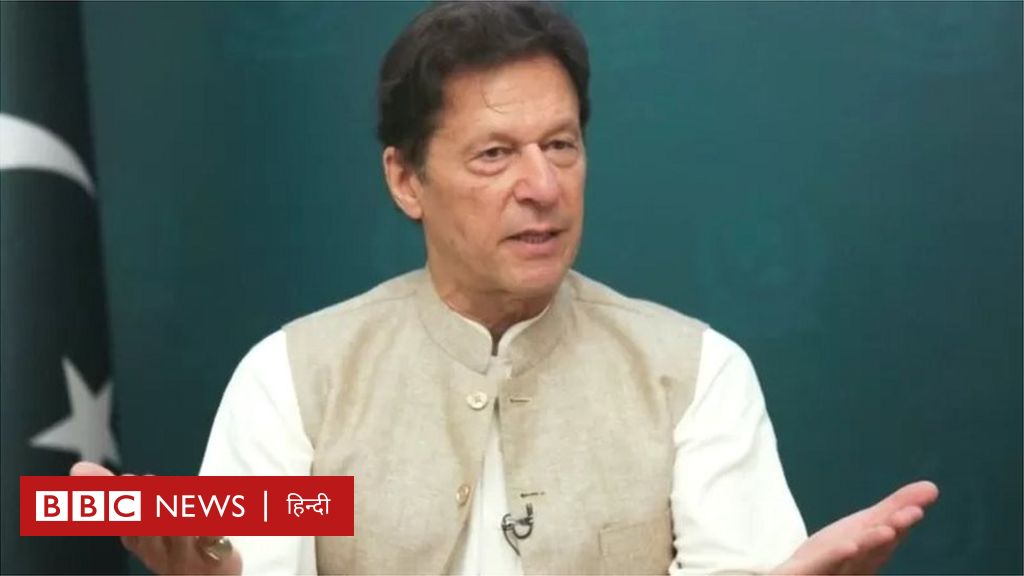 In Pakistan, it is asked every year which politician paid the highest tax and who paid the lowest. But this year, Pakistan's tax agency FBR has released details of tax directory 2019, after which the question arises as to how much tax Pakistani Prime Minister Imran Khan pays.
What was taxation and income over the last three years, and then why did they suddenly make such a big improvement in tax payments from the sidelines? All of these questions now arise.
Information about the tax directory has been made public on the website of the FBR, a Pakistani government agency, which provides information on taxes paid by Pakistani parliamentarians.
Prime Minister Imran Khan is ranked 104th on the list.
Imran Khan's gross income and taxes
According to the tax directory for 2019, Prime Minister Imran Khan's income was Rs 4.35 crore and he paid Rs 98.54 lakh in taxes in 2019.
According to the FBR list, the Prime Minister's normal income is estimated at Rs 3.89 crore and estimated at Rs 22.21 lakh.
Prime Minister Imran Khan's agricultural income is reported to be Rs 23.64 lakh.
According to the FBR report of 2018, when Imran Khan was elected to Parliament from NA 95 constituency, he paid Rs 2.82 lakh in taxes. But in 2017, Imran Khan paid Rs 1.03 lakh in income tax.
Information on MPs' income tax has been published by the FBR for the past six years. For the first time the FBR has released information on their income, estimated income and farm income, along with the income tax that MPs pay last year.
When a withholding tax is deducted after a certain amount has been recovered, those taxes are hypothetical taxes when the income of the person concerned is estimated.
Discussion on Imran Khan's tax amount
There is a difference in the tax paid by Prime Minister Imran Khan for three years. Especially after the tax hike from 2018 to 2019, people who ask on social media what business the Prime Minister has started to generate so much revenue in a single year, and his supporters on the other hand seem to appreciate this. Move. At the same time, opposition politicians are critical.
Reports of tax evasion have been the subject of much debate on social media.
Ibrahim, a social networking site user, has shocked the FBR list and the Prime Minister's line.
He expressed surprise that the Prime Minister's tax had gone up from around Rs 3 lakh to Rs 98 lakh in one year. Prime Minister Imran Khan paid Rs 2,83,449 crore in taxes in 2018 and paid Rs 98 lakh in income tax in 2019, a year later.
Compared to the taxes paid by the Prime Minister in 2018 and 2019, another user said, 'In one year, the Prime Minister's income has increased by almost 100%. Wow, awesome. '
A user named Arslan questioned that when Imran Khan was in the Opposition, he was paid Rs. What business has he started earning after becoming Prime Minister?
Ehsan Iqbal, the leader of the opposition PML-N, commented on Imran Khan, "It is called the magic of power."
Askar Riswan said, 'I believe the Prime Minister should have released his tax details and stated what his source of income is.
But fans of Imran Khan have said that it is wrong to compare it with the previous line.
'This is the answer for those who ask for the Prime Minister's source of income,' wrote one user.
How much tax did any MP build?
Imran Khan's tax payers have increased by 172 percent in 2019 compared to 2018, with Muslim League-Nawaz leader and former prime minister Shahid Kahan being one of the highest-paying MPs in the Abbasid.
Kakan Abbasi paid a maximum of Rs 24 crore in taxes in 2018, up from Rs 30 lakh in 2017 when he was prime minister.
On the other hand, the second MP, Imran Khan's party MP, Mohammad Najeeb Haroon, has paid a maximum of Rs 14 crore in taxes. Farooq Naseem, the law minister and senator of the Muthalak movement, has paid Rs 35 crore in taxes.
PML-N leader Shahbaz Sharif's income was Rs 5.63 crore and he paid Rs 82.42 lakh in taxes.
PPP leader Asif Ali Zardari's income was Rs 28.26 crore and he paid Rs 22.18 lakh in taxes.
Apart from him, PPP leader Bhutto Bhutto Zardari earned Rs 3.81 crore in 2019, while Bhilwal paid Rs 5.35 lakh in taxes in 2019.
According to the 2019 Tax Directory, Punjab Chief Minister Usman Bush's income is Rs. 9.38 lakh and Usman Bustar in 2019 for Rs. He has also paid tax of Rs 2,000.
Sindh Chief Minister Murad Ali Shah has earned Rs 5.70 crore and taxpayers Rs 10.99 lakh. Khyber Pakhtunkhwa Chief Minister Mahmood Khan earned Rs 25.80 lakh and paid Rs 66,258 in taxes.
Qutb Bisenjo, who took over as Balochistan chief minister last year, has a taxable income of Rs 78.58 lakh and Rs 10.61 lakh in 2019.
"Evil zombie enthusiast. Unapologetic foodaholic. Friend of animals everywhere. Reader. Devoted bacon practitioner."