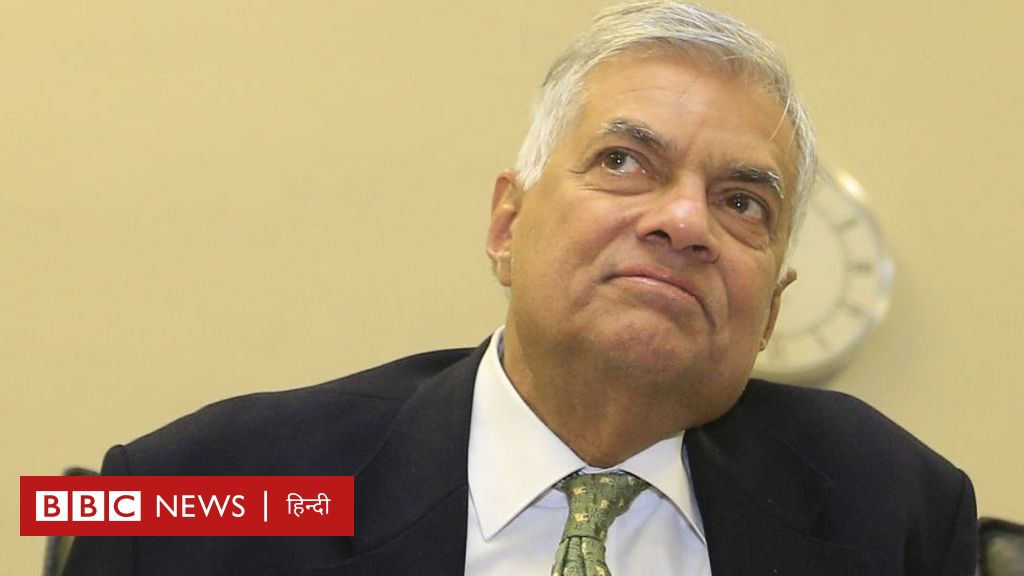 Sri Lankan Prime Minister Ranil Wickremesinghe told parliament that India's funding was not a 'donation'.
He said the country was facing a massive economic crisis and a plan should be drawn up to repay these loans.
Sri Lanka has been facing the worst economic crisis since independence in 1948, with severe shortages of essential commodities such as food, medicine, cooking gas and fuel.
Wickremesinghe told parliament, "We have borrowed $ 4 billion under the Indian debt tax. These are not donations. "
According to PTI, Ranil Wickremesinghe briefed the parliament on the steps taken by the government to address the economic crisis.
Prime Minister Wickremesinghe said a team of senior officials of the Reserve Bank of India (RBI) would arrive in Colombo on Thursday, today, to assess the local economic situation.
He said Sri Lanka was currently facing worse than fuel, gas, electricity and food shortages.
"Our economy has completely collapsed. This is the most serious problem facing us today. These problems can only be solved by reviving the Sri Lankan economy. To do this, we must first deal with the foreign problem. Exchange reserves must be resolved.
He said recovering a country whose economy had completely collapsed was not an easy task. Especially a country where foreign exchange reserves are below risk.
Sri Lanka's only hope now is with the International Monetary Fund, Wickremesinghe said. We must follow this path.
Sri Lanka, which has almost gone bankrupt, announced in April that its country would not be able to repay about $ 7 billion in foreign debt.
By 2026, Sri Lanka will have to repay a total debt of $ 25 billion. Sri Lanka's total external debt has now reached $ 51 billion.
Credit taxes from India since January this year have been the lifeblood of Sri Lanka. Wickremesinghe said a team from the US Treasury Department would visit Sri Lanka next Monday. He added that an official agreement with the International Monetary Fund would be signed by July this year.
It has been alleged that the ruling Rajapaksa family conspired to declare the country bankrupt. The Rajapaksa family has been accused of amassing billions of dollars in assets hidden in banks in Dubai, the Seychelles and Saint Martin.
A country without even oil Purchase Can
Wickremesinghe also told parliament that his country could not afford to buy even imported oil. He said it was difficult to buy fuel even in cash due to the huge debt burden on Sri Lankan oil corporations.
According to the news agency AP, he told parliament, "The Ceylon Petroleum Corporation is currently in debt of $ 700 million. As a result, no country or organization in the world wants to give us fuel. They are reluctant to sell fuel even for cash." There are. "
Wickremesinghe became Prime Minister after great struggles in Sri Lanka due to the severe economic crisis. On Wednesday, Wickremesinghe accused previous governments of not taking action in a timely manner.
"If action had been taken to slow the pace of the economic downturn in the beginning, we would not be facing this critical period today, but we missed this opportunity and now we are showing signs of recession. The economy is watching. "
"Evil zombie enthusiast. Unapologetic foodaholic. Friend of animals everywhere. Reader. Devoted bacon practitioner."